Sesame seed oil is a rich source of essential fatty acids, Vitamin E and Vitamin K. The oil boosts heart health, reduces the risk of diabetes and helps repair damaged skin cells.
Cold pressed sesame oil is made from pressing sesame seeds in cold press machine. The pressure exerted by the machine extracts the oil from seeds. The oil extracted is 100% pure, natural and can be ingested. No bleach or chemicals have been added to this product.
This oil has a shelf life of 12 months. It is best to keep the oil in a cool dark place. It is one of the healthiest alternatives to refined vegetable oils.
Quick Facts About Cold Pressed Sesame Seed Oil
Boosts heart health – Sesame seed oil is rich polyunsaturated fatty acids that help in maintaining heart health. A study shows that daily consumption of the oil can help reduce risk of heart disease.
Prevents diabetes – Adding sesame oil in your diet can help prevent diabetes by managing the plasma glucose levels in hypertensive diabetics.
Calms depression – Tyrosine in the oil can help circulate hormones and enzymes that help uplift the mood.
Dental Health – The anti-bacterial properties found in the oil while oil-pulling can help boost dental health.
Repairing Damaged Skin Cells – It is especially useful for dry and damaged skins as well as in the treatment of sunburn, skin allergies, chemical burns, eczema, rosacea.
Boosts hair health – Sesame seed oil is rich in fatty acids and nutrients that boost hair health and fight dandruff.
Improves bone strength – Copper, zinc, and calcium present in sesame strengthens the bones and can help prevent age related bone issues such as osteoporosis.
Boost metabolism – Copper and zinc present in the oil helps to boost metabolism and aid in circulation.
Nutrition Value of the Oil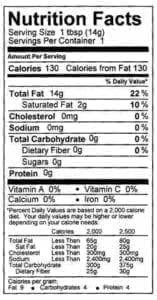 For Skincare Purposes:
Linoleic acid– 46%
Oleic acid– 39%
Stearic acid– 4%
Comedogenic Rating– 3
Sesame oil is another oil that has potent anti-bacterial properties that are good for wound healing and countering acne causing bacteria. It also makes a good natural sunblock. It's overall, a pretty balanced oil, but the stearic acid causes it to be a bit comedogenic for some people.
How to use Cold Pressed Sesame Seed Oil
For Ingestion: Ingest 1 tbsp of sesame seed oil in a day or you can even drizzle the oil on top of food, grilled vegetables, salads etc. It is best not to fry in this oil instead you can add on top of prepared food.
For hair and skin: Apply the oil generously on to your hair, leave for about 20 min before you wash out the oil. Apply a small amount on your skin to moisturize and help soothe inflammation.